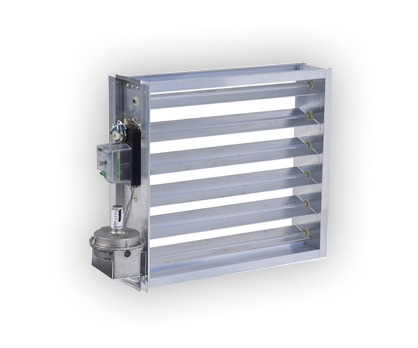 "Very knowledgeable, responsive and customer focused!"
- Marek Szkudlapski
ELECTRIC ZONING.
Electronic Zoning gives you the ability to regulate the temperature in different parts of your home to your needs and comfort level. It eliminates the need to add a separate HVAC system to accomplish this.
VIEW OUR FINANCING OPTIONS.
How it works.
As an example, the typical two story house usually consist of living space on the first floor and bedrooms on the second level. There is generally one thermostat. What is comfortable for the sleeping area isn't always comfortable for the living area or vise versa. The goal with electronic dampers in this example is to separate the first floor from the second to maintain desired temperatures on both floors. To achieve this, electronic dampers are placed in the duct system. A thermostat is added to the second floor, and combined with the existing thermostat on the first floor, each have independent control of the heating and air conditioning system.
This allows you to be comfortable anywhere in your house regardless of the time or temperature outside. Simply set the thermostats to your desired comfort level, and the damper system does the rest. By using programmable thermostats, unoccupied areas can be set above or below your comfort level saving you more money on energy costs. The installation and operating costs are much less than installing a separate HVAC system to achieve your comfort. Calling Indoor Air Technologies is your first step to a more comfortable and energy efficient home.
Get a Free Heating Repair Estimate