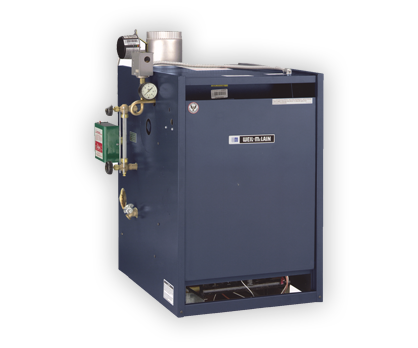 "What a great organization to work with!"
- Ira Oskowsky
BOILERS.
A boiler, often referred to as a hydronic system, heats water which is circulated through your house to create heat. Boilers are designed in different capacities and efficiency's but ultimately accomplish the same goal.
VIEW OUR FINANCING OPTIONS.
How Does It Work?
Your thermostat sends a signal to the boiler when the room temperature falls below your set temperature. A flame ignites in the boiler and begins to heat water to a pre-set temperature. A circulator pump is activated and begins to pump the heated water through pipes connecting appliances such as radiators or baseboard.
As they get warmer, heat radiates from them creating warmth in the space. This process continues until the thermostat reaches the set point and turns the boiler off.
Get a Free Heating Repair Estimate