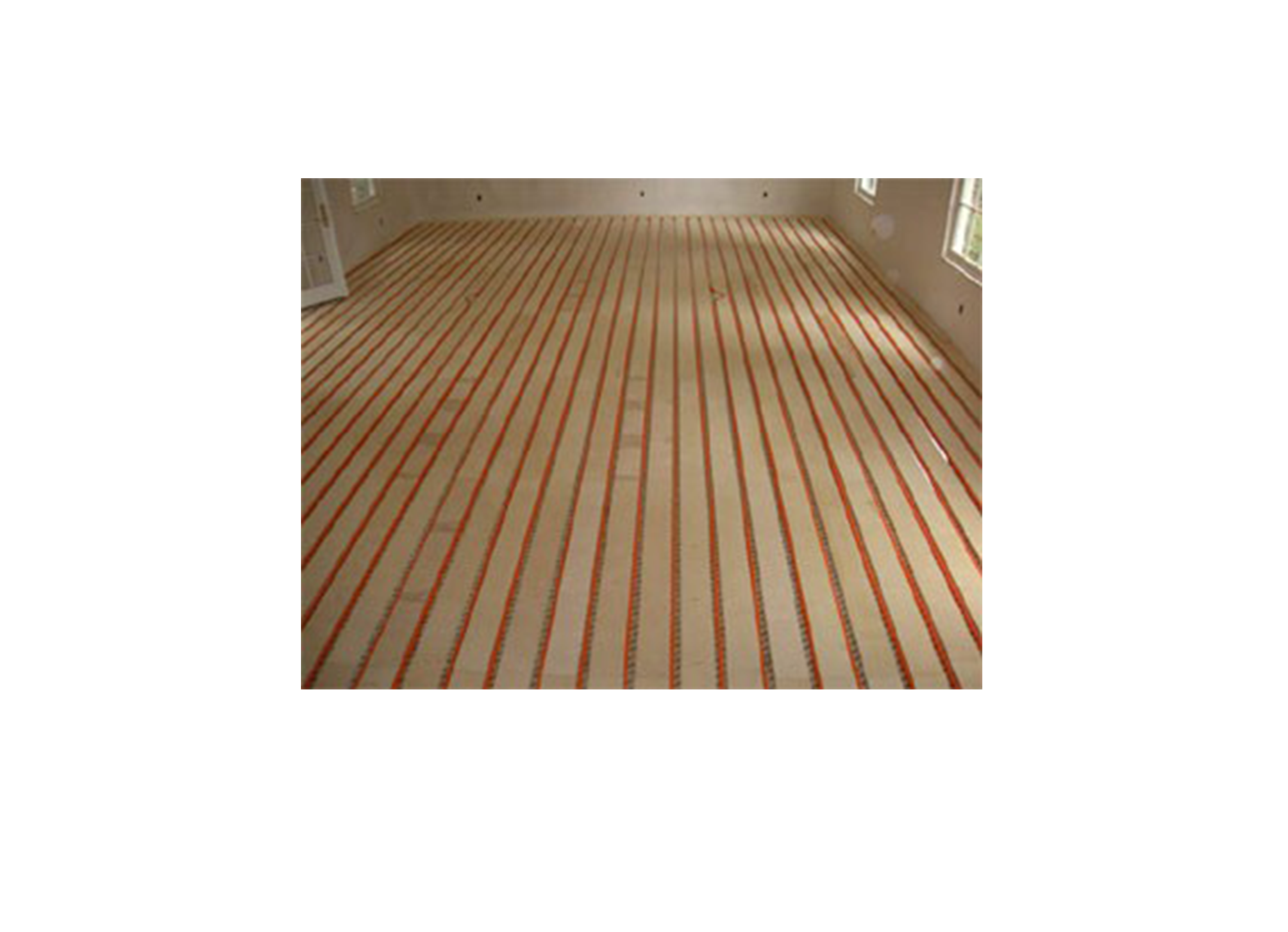 "Dennis and his team are top notch, personable and absolute experts."
- Geoff Williams
ELECTRIC RADIANT FLOOR HEATING.
Electric radiant floor heat is a system that pumps heated water from a boiler through tubing. The tubing can be installed by stapling it up under an existing floor, laid on top of an existing floor and covered with wood or tile or installed in a thin layer of concrete. The mass of the floor is heated and then radiates up into the room.
VIEW OUR FINANCING OPTIONS.
What is Electric Radiant Floor Heating?
At Indoor Air Technologies, we specialize in hydronic (water) systems. They are the most popular and cost effective. The temperature in each room is controlled by regulating the flow of hot water through each tubing loop. This is done by a system of zone valves or pumps and thermostats. Smaller areas can be supplied with a hot water heater.
Most often in a "dry" installation it involves suspending the tubing underneath the subfloor between the joists. Reflective insulation must also be installed under the tubes to direct the heat upward. Ceramic tile is the most common and effective floor covering for radiant, as it conducts heat well from the floor and adds thermal storage because of its high heat capacity.
Radiant Professionals Alliance
Radiant floor heat offers total comfort for your family. As members of the Radiant Professionals Alliance, we at Indoor Air Technologies would gladly sit down with you and determine if radiant floor heat would work for your home.
Benefits of Radiant Floor Heat
No more cold tile or hardwood floors
Can isolate a single room or area
Lower part of room warmer vs. rising hot air systems
Capability of heating patios, driveways, sidewalks
Low maintenance
Children & pets love heated floor
Jaine Scott
OUR CLIENT REVIEWS.
"My wife and I compared 6 different A/C specialists...and Indoor Air truly is the best around."
- Barry Korbman
OTHER REVIEWS
- Beverly Marchetti
"nstallation was seamless – everyone was so knowledgeable! So far my AC is awesome – great coming home to a comfortable house. "
- Nichole McClish
"Prompt and friendly service by office and service technicians. They keep your establishment clean and offer a high quality product."
- Sivaram Chelluri
"Trust, Efficiency and completeness of all the work. We are very delighted with Indoor Air Technologies support, delivery and installation of Trane Airconditioning System."
ARE WE NEAR YOU?
Give us a call to see if we cover your area.
- Robbinsville
- Hamilton
- Ewing
- Lawrenceville
- Allentown
- East Winsor
- West Winsor
- Princeton
- Pennington
- Yardley / Newtown
- Bordentown
- Additional Locations
click here to schedule an appointment!