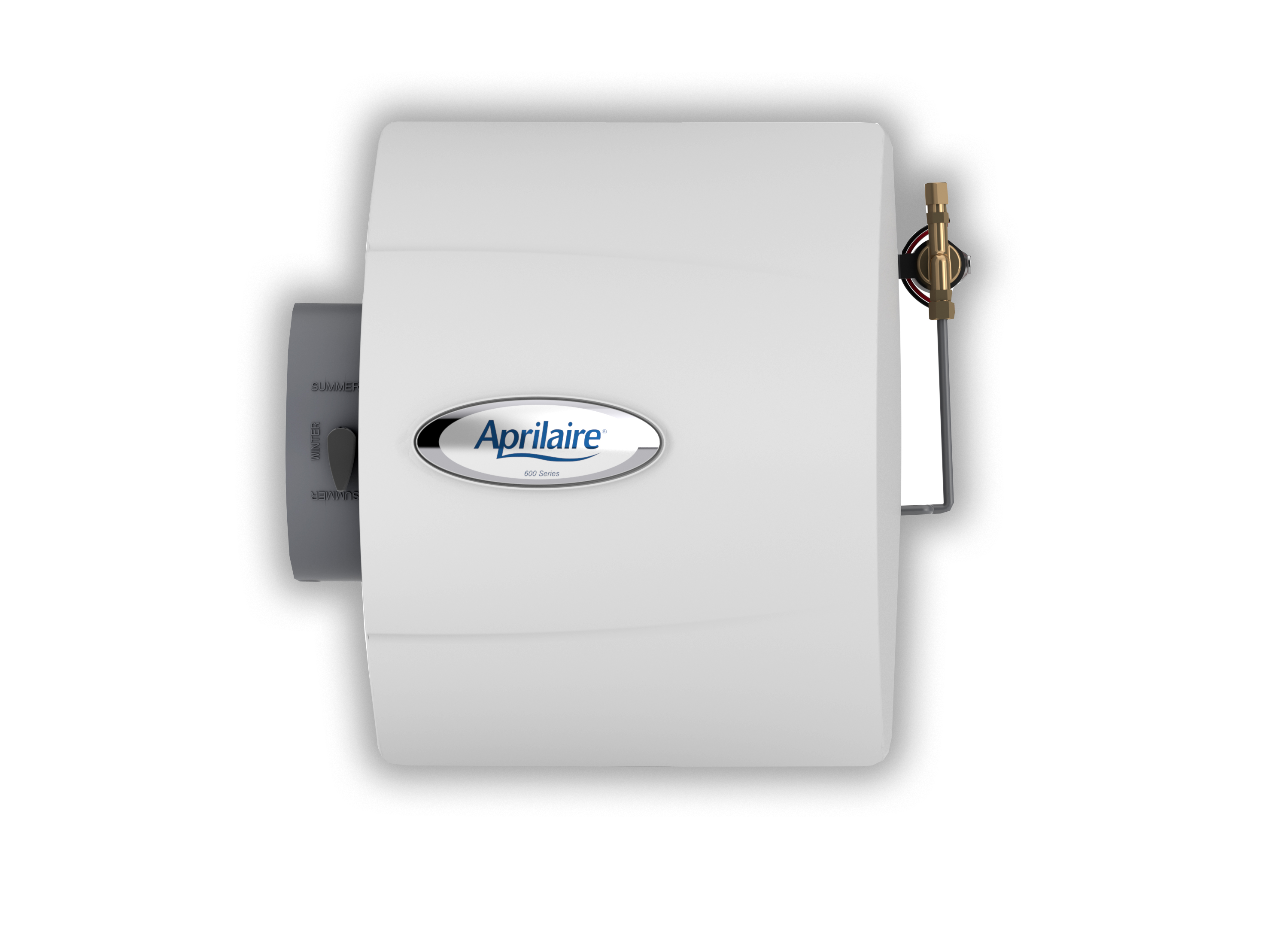 "Trust, Efficiency and completeness of all the work."
- Sivaram Chelluri
HUMIDIFIERS.
Aprilaire Humidifiers utilize a flow through technology, which means they do not recirculate the water required to humidify your home. This results in a very air quality conscious product that can help reduce or eliminate health and comfort symptoms caused by your forced hot air heating system. If you are experiencing colds or flu, respiratory infections, static shock, dry itchy skin, eyes or throat, consider an Aprilaire humidifier. They have over 60 years of experience improving your indoor air quality.
VIEW OUR FINANCING OPTIONS.
Do You Have FORCED AIR HEAT?
Improve your indoor air with an Aprilaire humidifier. We find Aprilaire products to be reliable and efficient. Aprilaire humidifiers are air quality conscious, safe, proven flow through evaporative humidifiers. Proper Humidity can reduce heating cost by stopping wood shrinkage, which reduces air infiltration around door and window frames. Turning up the temperture will keep you warmer in the winter but won't increase your home or office humidity level.
How It Works:
Our technicans will choose the best Aprilaire model for your needs and application. Its installed directly to your new or existing heating system. Humidity is produced in a safe water vapor form, no mist or droplets are present which can carry impurities. The flow-through design is your assurance that all minerals and impurities left from the evaporation process are either flushed down the drain or deposited on the replaceable water panel.
Jaine Scott
OUR CLIENT REVIEWS.
"My wife and I compared 6 different A/C specialists...and Indoor Air truly is the best around."
- Barry Korbman
OTHER REVIEWS
- Beverly Marchetti
"nstallation was seamless – everyone was so knowledgeable! So far my AC is awesome – great coming home to a comfortable house. "
- Nichole McClish
"Prompt and friendly service by office and service technicians. They keep your establishment clean and offer a high quality product."
- Sivaram Chelluri
"Trust, Efficiency and completeness of all the work. We are very delighted with Indoor Air Technologies support, delivery and installation of Trane Airconditioning System."
ARE WE NEAR YOU?
Give us a call to see if we cover your area.
- Robbinsville
- Hamilton
- Ewing
- Lawrenceville
- Allentown
- East Winsor
- West Winsor
- Princeton
- Pennington
- Yardley / Newtown
- Bordentown
- Additional Locations
click here to schedule an appointment!