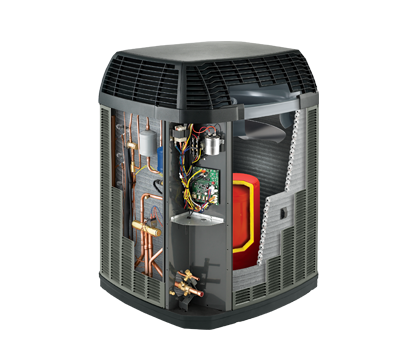 "Extremely professional, they walked us through the entire process."
- Barry Korbman
HEAT PUMP SYSTEM.
With a focus on designing systems that are both environmentally sensitive and energy efficient, Indoor Air Technologies skilled technicians manage each project with quality and expertise.
VIEW OUR FINANCING OPTIONS.
THE HEAT PUMP SYSTEM EXPERIANCE.
Heat pumps are basically Air Conditioning systems with the capability of producing heat. A conventional heat pump extracts heat from the outside air. The higher the efficiency the more heat its capable of extracting. These systems are an option for homeowners who don't have access to natural gas or oil. You can have the best of both worlds when you couple a heat pump with an indoor heating system. This is called "Dual Fuel".
Jaine Scott
OUR CLIENT REVIEWS.
"My wife and I compared 6 different A/C specialists...and Indoor Air truly is the best around."
- Barry Korbman
OTHER REVIEWS
- Beverly Marchetti
"nstallation was seamless – everyone was so knowledgeable! So far my AC is awesome – great coming home to a comfortable house. "
- Nichole McClish
"Prompt and friendly service by office and service technicians. They keep your establishment clean and offer a high quality product."
- Sivaram Chelluri
"Trust, Efficiency and completeness of all the work. We are very delighted with Indoor Air Technologies support, delivery and installation of Trane Airconditioning System."
ARE WE NEAR YOU?
Give us a call to see if we cover your area.
- Robbinsville
- Hamilton
- Ewing
- Lawrenceville
- Allentown
- East Winsor
- West Winsor
- Princeton
- Pennington
- Yardley / Newtown
- Bordentown
- Additional Locations
click here to schedule an appointment!