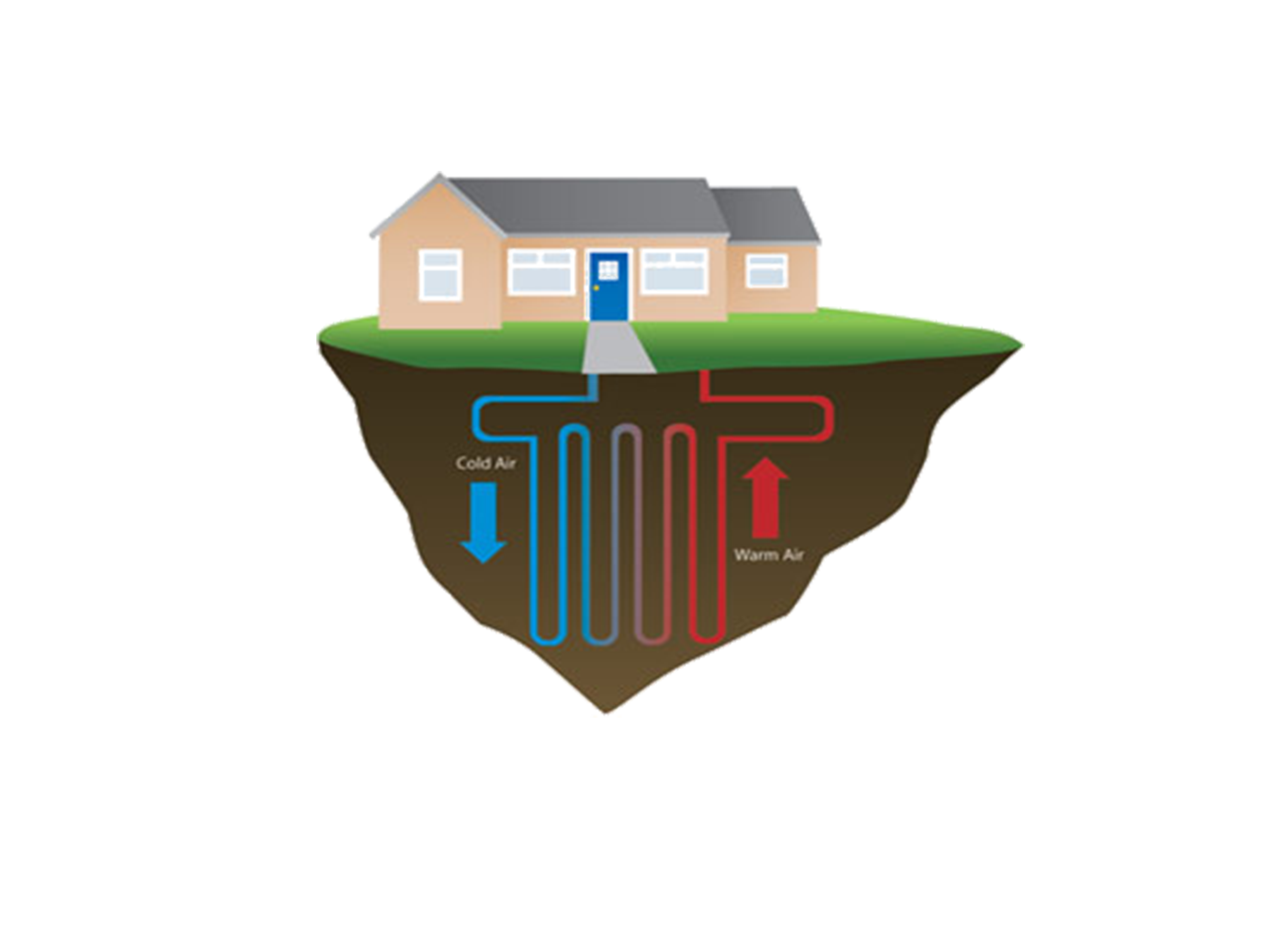 "Installation was seamless & everyone was so knowledgeable! "
- Beverly Marchetti
GEOTHERMAL HEATING & COOLING.
In a heating and cooling sense, the term geothermal describes the process of extracting the natural heat energy derived from the earth and earth's groundwater to heat and cool a given space. The earth absorbs nearly 50% of all solar energy and remains at a constant temperature, typically 50°F-54°F, allowing a geothermal heat pump to easily exchange energy between a home or building and the earth.
VIEW OUR FINANCING OPTIONS.
How Geothermal Source Heat Pumps Work?
Geothermal source heat pumps employ a series of underground loops to transfer heat energy from one location to another by utilizing the constant ground temperatures and stored heat energy properties of the earth. Geothermal heating & cooling systems transfer heat from your home to the earth in the cooling mode, or from the earth to your home in the heating mode.
The three main components of a geothermal system are a ground source heat pump, a loop and ductwork. Ground source heat pumps use electricity to move heat and do not create it. Wells (vertical boars) are dug approximately 180ft. depth by 1" diameter. The number of wells is determined by the capacity (tonnage) necessary to heat/cool the dwelling. Three to five vertical loops can be installed in an area no bigger than 10×20 ft.
Closed loop systems use a water and antifreeze solution, circulated in a ground loop of pipe to extract heat from the earth.
Get a Free Heating Repair Estimate