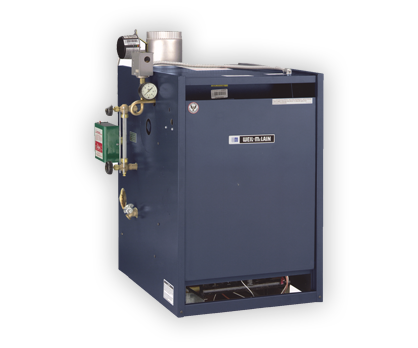 "What a great organization to work with!"
- Ira Oskowsky
BOILERS.
A boiler, often referred to as a hydronic system, heats water which is circulated through your house to create heat. Boilers are designed in different capacities and efficiency's but ultimately accomplish the same goal.
VIEW OUR FINANCING OPTIONS.
How Does It Work?
Your thermostat sends a signal to the boiler when the room temperature falls below your set temperature. A flame ignites in the boiler and begins to heat water to a pre-set temperature. A circulator pump is activated and begins to pump the heated water through pipes connecting appliances such as radiators or baseboard.
As they get warmer, heat radiates from them creating warmth in the space. This process continues until the thermostat reaches the set point and turns the boiler off.
Jaine Scott
OUR CLIENT REVIEWS.
"My wife and I compared 6 different A/C specialists...and Indoor Air truly is the best around."
- Barry Korbman
OTHER REVIEWS
- Beverly Marchetti
"nstallation was seamless – everyone was so knowledgeable! So far my AC is awesome – great coming home to a comfortable house. "
- Nichole McClish
"Prompt and friendly service by office and service technicians. They keep your establishment clean and offer a high quality product."
- Sivaram Chelluri
"Trust, Efficiency and completeness of all the work. We are very delighted with Indoor Air Technologies support, delivery and installation of Trane Airconditioning System."
ARE WE NEAR YOU?
Give us a call to see if we cover your area.
- Robbinsville
- Hamilton
- Ewing
- Lawrenceville
- Allentown
- East Winsor
- West Winsor
- Princeton
- Pennington
- Yardley / Newtown
- Bordentown
- Additional Locations
click here to schedule an appointment!